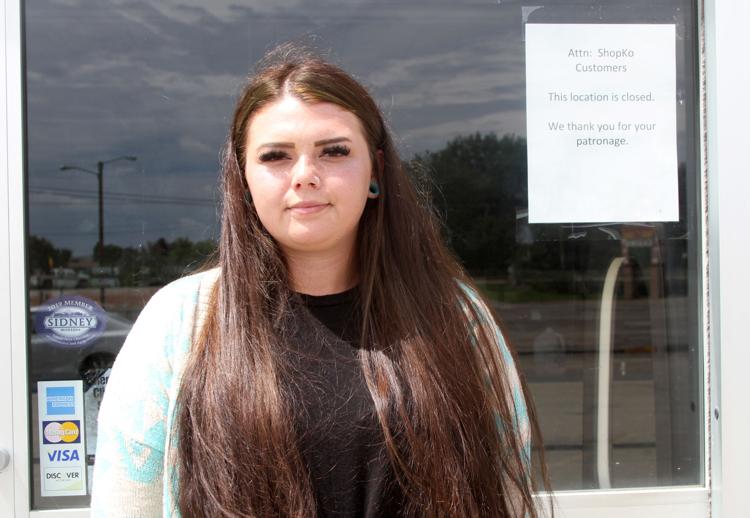 The loss of Shopko stores has been felt across the nation, both by former employees and small-town shoppers. Since June, two letters have been sent to Sun Capital demanding severance packages, one by Shopko employees in partnership with United for Respect and one from U.S. Senator Tammy Baldwin (D-WI).
"We are writing on behalf of the 14,000 Shopko employees around the country whose years of service and hard work built the Shopko brand that we love," the employee letter stated. "Many of us have been left jobless and struggling to survive without severance for our years of service, and we are writing to you to demand accountability for Sun Capital's actions."
Locally, two Sidney Shopko employees say they experienced a lot of ups and downs, as well unfilled promises of proper compensation upon closure.
"Before either of the stores got told we were closing, our district manager had told us that neither of these stores were touchable because we were so profitable," said Shania Hoadley, who spent three years working at the south Shopko. "We live in a rural area where people come from Plentywood, Glendive — especially since Kmart closed — and Watford, all over the place."
Emaline Banta spent a year at the south Shopko as well, before they were both transferred to the north store. The news of the closure and the events that unfolded created an unreliable environment for workers. Banta said their manager was out of town when the news came in, so they heard over the phone that the north Shopko store was closing.
"A couple weeks later we got a call again that said the south Shopko was going to close," Banta said. "It was a matter of two days before they came in and closed the store down."
Hoadley and Banta worked at the north Shopko until the very end. They said they had a tight-knit crew and the emotional toll the store's closure took on them was significant. It was especially difficult when customers would constantly ask what they were going to do next.
"Most of us didn't know what to do," Hoadley said. "There isn't a whole lot of retail positions in this town."
"We were told we were going to get severance packages. So when we found out we weren't going to get them, we were upset," Banta said.
The letter from Sen. Baldwin to Sun Capital stated, "In order to encourage workers to stay on through the difficult liquidation phase ShopKo promised its workers severance pay. Now, as ShopKo's final stores prepare to close this Sunday, June 23rd, these workers, many of whom have dedicated decades of their careers to serving ShopKo customers, learned that they won't receive any severance after all."
While Banta was able to find work soon after Shopko's closure, Hoadley is still looking.
"I'm trying other job markets, but I don't want to branch too far out," she said. "Trying to find a similar wage to what I was getting at Shopko is hard."
While it's been a trying time for former employees, Hoadley said she's also upset about the impact Shopko's closure has on the community.
"If people needed to get something, they would come to Shopko," Hoadley said. "Now they have to go to Williston or Miles City or wherever else there's store. Which means if they're going out of town, they'll be eating out of town, which effects the restaurants in Sidney."
The letter from employees addressed the exploitation of Shopko stores by Sun Capital. "As our company struggled under overwhelming debt, you made sure to pay yourselves dividends, forcing Shopko to take on additional liability... Now Shopko is liquidating and 14,000 Shopko employees and our families are being thrown into financial crisis."
Banta said she feels angry at the way the employees were treated.
"We stayed and helped close the stores down and then were told that us staying meant nothing to them," she said. "It's not all about the money, but a little recognition would be nice."
As employees hope to gain proper compensation packages, they still struggle to move on from it all.
"It was a big part of my life for a year," Banta said. "The people I worked with, the customers I helped, it's going to take a while to recover from it closing."