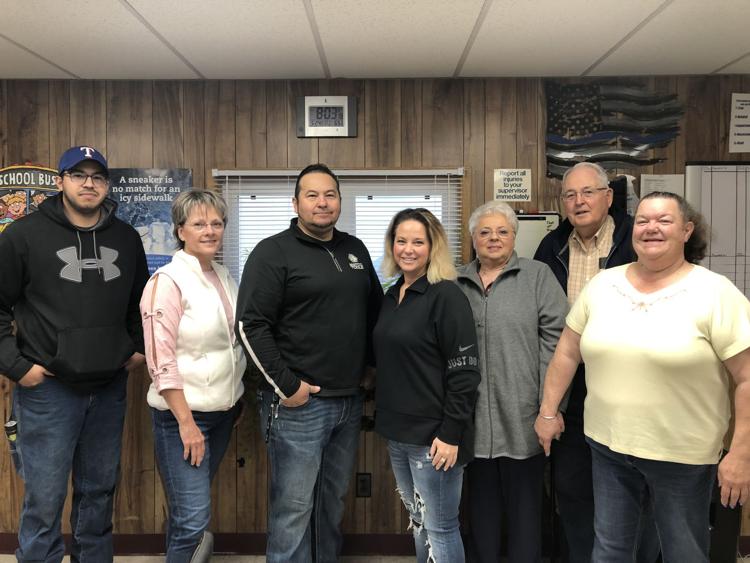 Throughout the school year, teachers and students have been recognized for their varying accomplishments, but there's a group of people who seem to have been overlooked: the bus drivers.
With 25 bus and activity drivers, there are quite a few people who put in a lot of work throughout the year.
"We transport the most precious cargo," said bus driver Shelly Moran.
Moran said, one of the most important things for people to remember is to stop when the red flashing lights and stop sign are showing on the bus. One of her worst experiences was when a child exited her bus and was hit by someone who didn't stop when they were supposed to.
"It just comes down to everybody is in a hurry and just remember, that could be your child that on the bus," she said.
The longest route a driver has to drive is 69 miles; that includes driving out to pick up the kids, dropping them off, then picking them up after school and dropping them off. By the time the last student gets off the bus, it's about an hour they've spent on the bus.
Charles Commings, who has been a driver for 30 years, said one of his favorite things is when he gets students who comply well with the rules.
"One favorable thing is when I've had to talk to a parent, those parents cooperate 100 percent when I've done it myself, because those are my best riders today and some have been with me all along," Commings said.
Moran, who has been a driver for 37 years, said she has the best route because all her kids are well-behaved and listen. While she said she has so many memorable moments, she could pick just one.
"I'd probably have to say the relationship that has turned into friendship with these students over time. Long-lasting relationships," Moran said.
Tami Edinger said she has been a driver for almost 27 years and had many stories to tell.
"There's so many of them [memorable moments]. The kids. You know, the relationships with the kids. They become yours…you watch them grow. You know when their dentist appointments are. You know when their doctor appointments are, when they have dance, you know what their schedules are. They're an extension of you," Edinger said.
She said the rewarding part of the job is actually missing the kids when they are no longer on their route.
"It's hard when they get their drivers license and they don't have to ride anymore," Moran said. "It's like, when you see them coming at you down the road and it's like, when did you grow up?"
An old student of Moran's who had gone into the Air Force once came back and stood at his old bus stop and rode the route with Moran.
"It's cool when they stand out there with their kids for their first day," said Moran.
Martin Morales Jr. who is the mechanic, also fills in and drives when needed. He's been driving for two years.
"I had a kindergarten girl who gave me cookie mix and a spatula. She drew a picture too that said I wheelie appreciate you," Morales Jr. said.
Martin Morales Sr. said he enjoys when they're out and about and see kids who run up to them yelling that this is their bus driver. Morales Sr. has also been driving for two years.
"There's some stuff that I've written down that the kids have said that are hilarious," Morales Sr. said. He also noted the district is in need of drivers.
"For myself, when I started driving bus, I had small children and had my family and I wanted to be a full-time mom and this job allowed that," Moran said.
Edinger said there are perks to the job, like allowing drivers to bring their preschool age kids with them on the route.
"Pick a day and we'll let anyone come and drive the bus," Edinger said.
People seem to be intimidated by how big the bus is, but Edinger said it's a lot easier to drive than people think. And even more gratifying.