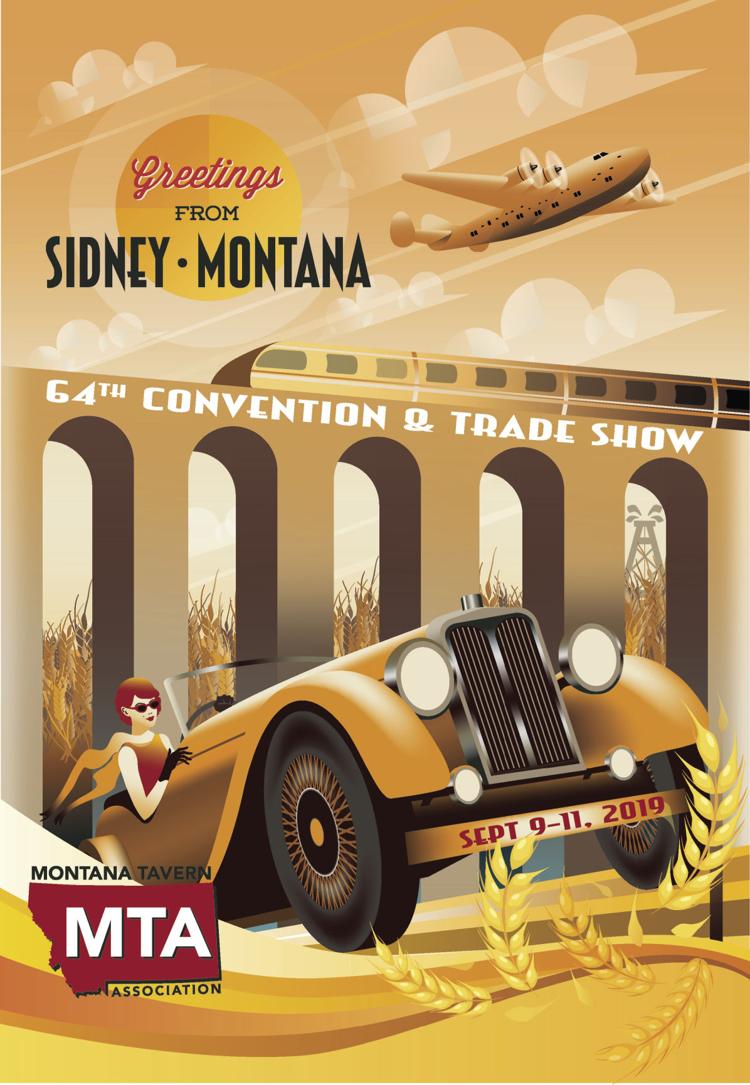 The Montana Tavern Association (MTA) is coming to Sidney Sept. 8-11 for the 64th annual convention and trade show. MTA Executive Director Margaret Herriges said this is the first time in 50 years the convention has been hosted in Sidney.
"We're really back thanks to your TBID," Herriges said. The Tourism Business Improvement District with Sidney Chamber of Commerce reached out to MTA to pitch Sidney as the prime location for this year.
The convention will be over a four-day period, offering many activities for those attending. There will be a golf tournament, tour of Sidney Sugars, tour of the Fairview Bridge, poker tournament at the Ranger, a pub crawl, trade show, sports betting informational sessions, educational classes and an awards banquet.
"It's all about the community. Community is a big part of any convention," Herriges said. "The trade show truly is the highlight. That and just getting together. This is a big family."
The trade show offers tavern owners a chance to learn about new spirits, supplies, advances in gaming, the Department of Justice has a booth — and everything in between. There will also be food vendors.
The hot topic for tavern owners this year is the newly legislated sports betting in Montana.
"What does that mean? Are they going to have a kiosk? Can they generate new business? Is there opportunity to grow?" Herriges said.
One of the Ranger Lounge owners Shadd Cullinan said that's something they're looking forward to learning more about.
"One of the main things is trying to figure out what's going on with sports betting," Cullinan said. "Almost every tavern owner works with some sort of gaming company."
On Tuesday, Sept. 10, at 9 a.m., the MTA Legislative and Gambling Committee will have a meeting. That same day at 1 p.m., an update will be offered to tavern owners about sports wagering in Montana. Other educational opportunities include liquor liability and social media marketing.
The Ranger will also be hosting a poker tournament that's closed to MTA members only on Monday, Sept 9.
"We'll also host the 19th Hole dinner and there's a pub crawl that night," he said. "The Ranger is also doing the transportation for MTA. We bought a party bus about a month ago and that'll be it's maiden voyage. Then we will open it up to rent it out in Sidney for functions."
The MTA convention may re-open the possiblity of a local tavern association group, something that hasn't existed in Sidney for many years.
"It would definitely be a good thing to have a joint voice, especially for any issues we see with gambling revenue," Cullinan said. "Quite a few places here are MTA members now. Eastern Montana, if you look at the numbers, is one of the strongest gambling revenue contributors there are. The larger you voice the more you're heard."
Herriges said MTA has a great affinity for its eastern members who make the trek to central and western Montana for almost every meeting and they were happy to return the effort this year.
"Montana Tavern Association is one of the most strongest advocates in the state of Montana," Herriges said. "We advocate for alcohol licensees. It is part of our goal to help them be successful as a main street small business and our goal to keep them informed. And also to provide day-to-day value for them."
While in town, MTA will be spreading its business around to as many local establishments as possible, Herriges said, including six different hotels.
"We aim to have a positive economic impact in Sidney," she said. "On Tuesday night, we are turning them loose on the town after our awards banquet. So if anyone has anything going on, let us know about it."