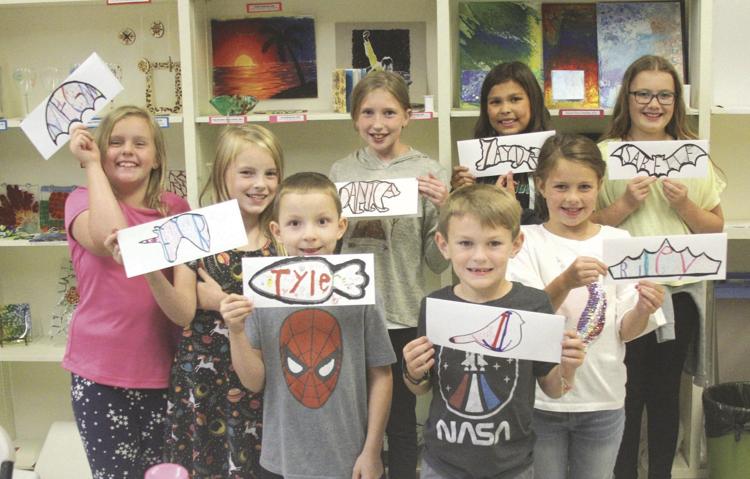 The program
For the fourth year in a row, MonDak Heritage Center began their After School Enrichment program on Wednesday, Aug. 28, with art educator Jessica Newman. The class caters to anyone age 6 and over, covers a wide range or art mediums and is broken into four sessions over the course of the school year. Up to 20 students are permitted for each session.
The philosophy
Former classes have covered wheel throwing, glass work, water color, acrylic paint — one class even made a music video. All the classes are organic to Newman, who writes all her own lesson plans.
"We do all sorts of different things," Newman said. "A big passion point for me is working on students' self-esteem and the association of learning with fun. It's really important to me to have a less structured classroom. A classroom in which students feel free to express themselves creatively."
None of the projects completed in the program are graded. Newman said she doesn't like the limitations a grading system puts on artistic expression. It's part of what drew her to the museum field instead of traditional art education.
"I'm trying to encourage kids. Whatever they come up with, there's value to that and I will help them find value," she said. "It's not something they have to worry about succeeding or failing at."
Her philosophy is echoed by Mondak Executive Director Cheri Friedman, who said, "Art is so subjective to an individual. What is interesting and attracts one person may not attract another. It's the same thing with these kids learning to do different styles. They learn what they enjoy doing."
The lessons
Each session is tailored to class interests. Newman explained that perhaps a class is really into chalk pastels. They would work on a chalk pastel project while Newman taught students the history of the genre and introduced chalk pastel works throughout history. The first session will be focused on egg tempera, a method Leonardo da Vinci famously used.
"I keep my lessons fluid," Newman said. "That's another really important concept to me, is to be able to take individual assessments, skill-level assessments, incorporate those into the medium and take the class where we all want to go together."
With such a broad age range, interests can vary. The one-room school concept allows younger kids to learn from older students and the older students gain a sense of responsibility for younger peers. They also gain more a personal investment in the class.
"They can learn from somebody who's not just a teacher, somebody they look up to," Newman said.
Sign-up now
The first session runs from Aug. 28 — Oct. 2. People can sign up late, although the class will not be discounted. All four sessions run Aug. 28 to Oct. 2; Oct. 16 to Nov. 20; Jan. 8 to Feb. 12; and April 1 to May 6. Cost is $75/student or $65 MDHC members. To sign-up, stop by the MonDak, call (406) 433-3500, or enroll online. Sign up for all four sessions for this school year and save: $240/nonmembers or $200/members total for the four sessions.