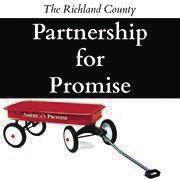 In 1997, a Presidents' Summit was held in Washington, D.C., laying the groundwork for what would become America's Promise — Alliance for Youth. That program was chaired by retired Army General Colin Powell with the goal of improving the lives and futures of America's youth.
In 1998, following the Governor's Summit on Youth for Montana's Promise, a group called Partnership for Promise began in Richland County. Twenty-one years later, they're still in the trenches of community action in the area.
"We had 120 people in the basement of the library for the initial Partnership for Promise meeting," said Ray Trumpower, one the earliest members. "They had tons and tons of ideas."
Trumpower said it was a mixture of children and adults who began the group. That's changed today, as the Partnership doesn't currently have any youth members.
Some of the ideas formed during those early meetings that came to fruition include helping to bring the Boys and Girls Club to Richland County, building the skate park and assisting in the formation of the Community Strategic Plan, made up of many community action groups.
"If you take the entire strategic plan and the action groups and the volunteers, there's probably a couple thousand people involved in that process," Trumpower said.
"Partnership for Promise is an action group of Communities in Action," member Kali Godfrey said. "Communities in Action is a community building project that brings partners together to complete strategies in the Richland County 'Quality of Life' Strategic Plan. Partnership for Promise is our youth based coalition."
The Partnership for Promise operates based on five promises to children and youth: caring adults, safe places, healthy start, marketable skills and opportunities to serve. Under each of those categories are different community action groups, sometimes overlapping into two or more categories. The Boys and Girls Club, for example, serves under caring adults and safe places.
Other programs and sub-programs focus on drug, alcohol and tobacco prevention, like the DUI Task Force who host a mock crash for area students in the past.
The new strategic plan for 2019-2021 was recently approved by the group and includes a peer-to-peer programs to provide support for bullying victims and prevent bullying. The program is in the process of being structured.
"We are looking for a program that's evidence based and proven to work," Godfrey said.
Partnership for Promise is also looking to tackle another daunting local issue — availability and quality of preschools. They are also focusing on family engagement with programs like "Parenting Montana."
To get involved with Partnership for Promise or for more information, meetings are the second Thursday of every month at 10 a.m., at the community services building in front of the Justice Center.