The Cutting Edge Dance Boosters had been planning the perfect fundraiser, complete with Dueling Pianos, for a national dance competition the school's dancers will be attending. But after hearing the plight of families in the Fairview-Cartwright area they had a better idea.
The Dueling Pianos will now headline a completely different fundraiser, Rising Above the River, to help families affected by recent flooding.
"When you see the disaster there, and how some of these people have lost their homes, our hearts were called to do this instead," said Lisa Gorder, one of the organizers of the fundraiser. "This is going to be a great, fun night, and it's for a really great cause."
The event will begin at 6 p.m. Saturday, May 11 at the Richland Youth Hockey Building, at 601 Seventh Avenue SW., in Sidney.
In addition to the Dueling Pianos, two bands have donated their time to perform, Valley Cash and Stone Yellow. There's also going to be good food, with a buffet and, later, late night snacks. And there's both a live and silent auction with many great prizes, ranging from yards of concrete to dinner for six.
Tickets are $25 each. Table sponsorships are also available. Call Serina Everett 406-480-9884, Gorder at 406-480-3193, or Jessica Cayko at 406-489-2088 for details on that.
All ticket sales and proceeds from the live and silent auctions will be donated to the flood relief fund at Fairview Bank, managed by the Ministerial Alliance, for flood victims.
Proceeds from the late-night snacks, meanwhile, will help the dancers attend their national competition.
The Dueling Pianos Roadshow has performed in Sidney before and is back for an encore performance. They put on a high-energy show that makes for a night to remember, and, all by themselves, are worth the cost of the $25 ticket.
Their appearance is being sponsored by Purity Oil, Kringen Family and the Brodie Gorder Memorial Project.
The live and silent auctions, meanwhile, are attracting a variety of high-end items.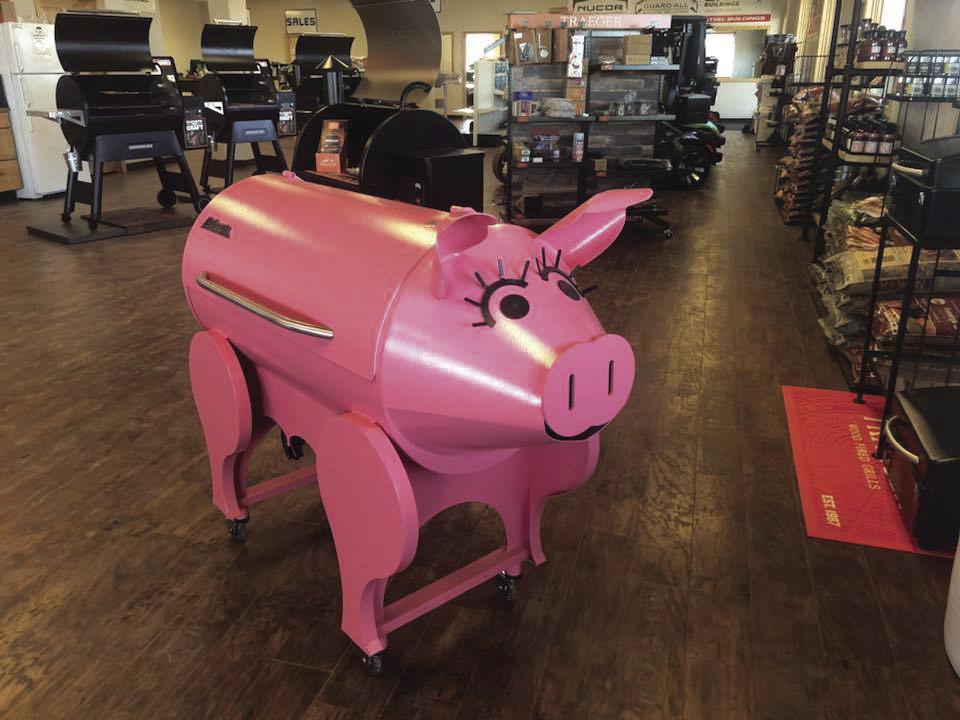 There's a pink smoker shaped like a pig from B & B Builders and three yards of concrete from Sidney Red-E-Mix. There's a $650 gift certificate from yellowstone Painting and a one-half hog and processing from Full Throttle Show Pigs and Ryan's Processing plant.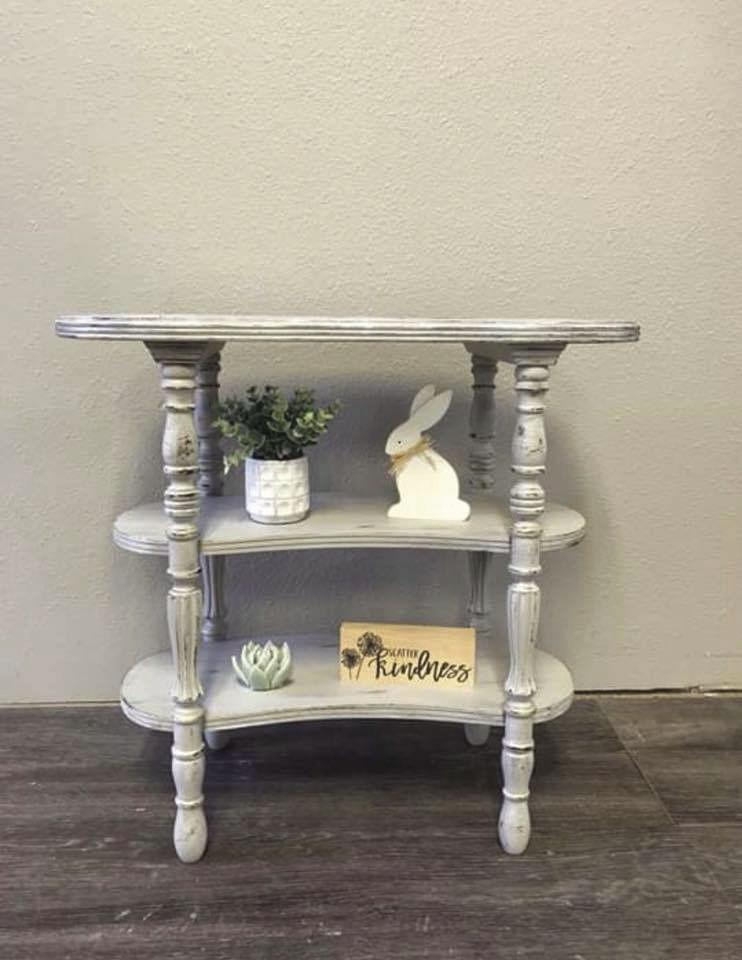 The Reimann Club Lambs and Kids have donated a whole lamb and processing, and TyDak Motorsports is offering some Oakley sunglasses. There's a Traeger grill, a baby basket with Dr. Seuss books and terrycloth towels and more. There's even a Chinese dinner for six, prepared by Wes and Judy Erickson at their home.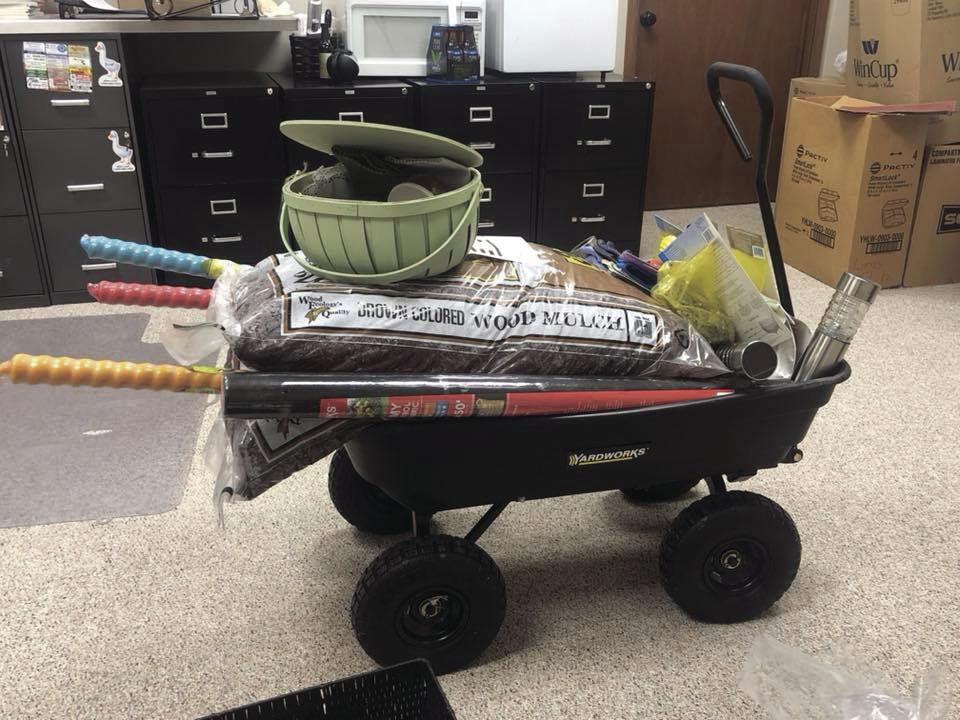 More amazing auction items are on the way. You can follow the flow of all the things in the works for this event at Facebook, where it is listed as Rising above the River.
Also during this event, there will be a drawing for a prize basket worth in excess of $4,000, put together by the owner of Sidney Mercantile, Chris Entzel, as another fundraiser for the flood victims.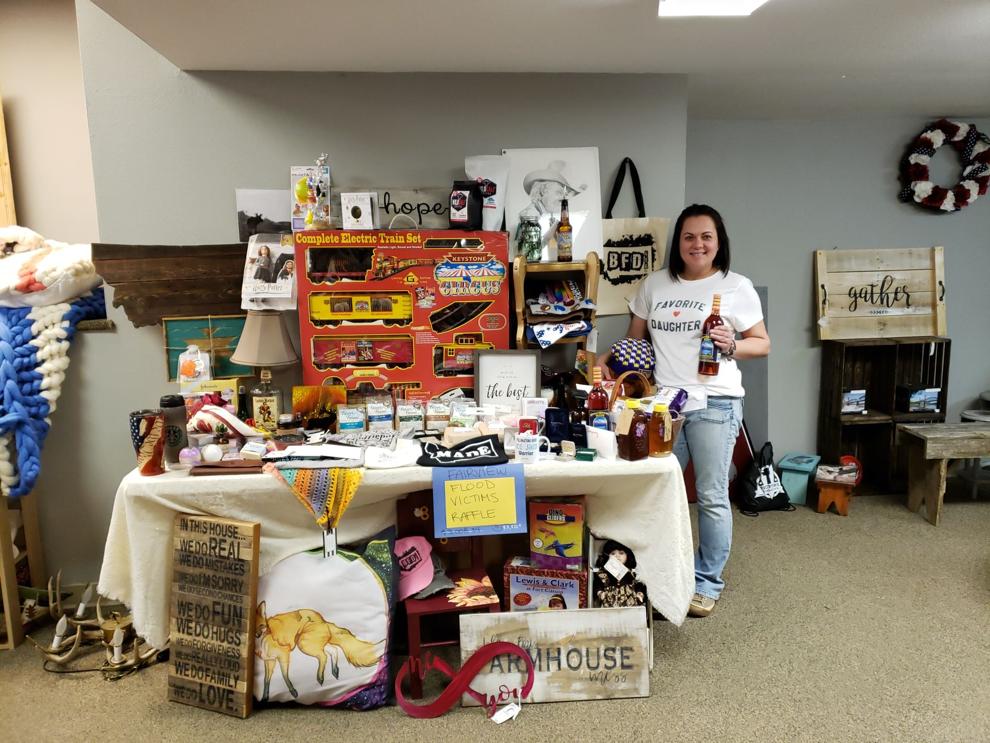 Among items being given away as part of Entzel's effort include a train set, lamps, coffee mugs, honey, home decor items, drawings, bags, a Rod Iron Gift card and more.
Tickets for the Sidney Mercantile drawing are $5 each, five for $20, or 15 for $50. Anything more than $100 is $3 per ticket. Tickets may be purchased at Sidney Mercantile. Contact Entzel at 406-480-3319 for details.
Cayko said it is great that so many people are coming together in the Sidney and Fairview communities to help the flood victims.
"Nine homes there were completely destroyed," Cayko said. "Those families have no flood insurance, because they were not considered to be in a flood plain at the time this happened. People had very little time or notice to get out of their homes, so a lot of them lost almost everything."